All CLEANPOWER24 Sponsorship Opportunities
Terawatt (TW) Reception Sponsorship - Exclusive
This sponsorship opportunity provides maximum visibility to your organization during the CLEANPOWER 2024 reception at U.S. Bank Stadium. Secure your own suite and display your logo on the big screen, across ribbons, and more.
VIP Reception Sponsorship
Sponsor the VIP Reception in the exclusive lounge area available to VIP guests only. This sponsorship also includes a tour of the locker room and access to the press room!
Gigawatt (GW) Reception Sponsorship – Exclusive
Claim exclusive access to the visiting locker room for your tailgating party during the CLEANPOWER 2024 reception at the U.S. Bank stadium and get one of the highest logo visibility packages for your company.
Lanyards
Lanyard branding is one of the most highly demanded sponsorship opportunities. With this sponsorship, you can place your company's logo around the necks of all attendees. Lanyards will be ordered by show management.
Breakfast & Breaks
Plaster your company logo across one of the most well-attended networking activities: breakfasts and coffee breaks. This sponsorship includes napkins branded with your logo, recognition on signage at the event, and in the mobile app during breakfasts and coffee breaks.
2 available / $40,000 each day exclusive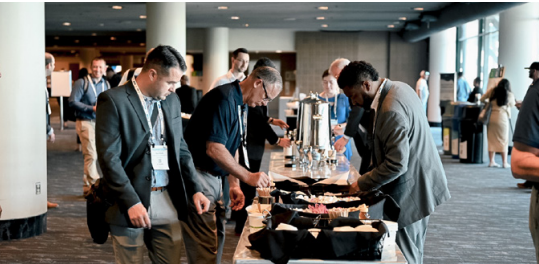 Hotel Host
Be the first to welcome attendees as the official Hotel Host! This sponsorship includes the following offerings: hotel welcome stations at main conference hotels and logo on event accommodations webpage.
Megawatt (MW) Reception Sponsorships (4 available)
Become an exclusive sponsor of one of the four activation stations at the CLEANPOWER 2024 reception to place your brand front-and-center on the U.S Bank Stadium Field.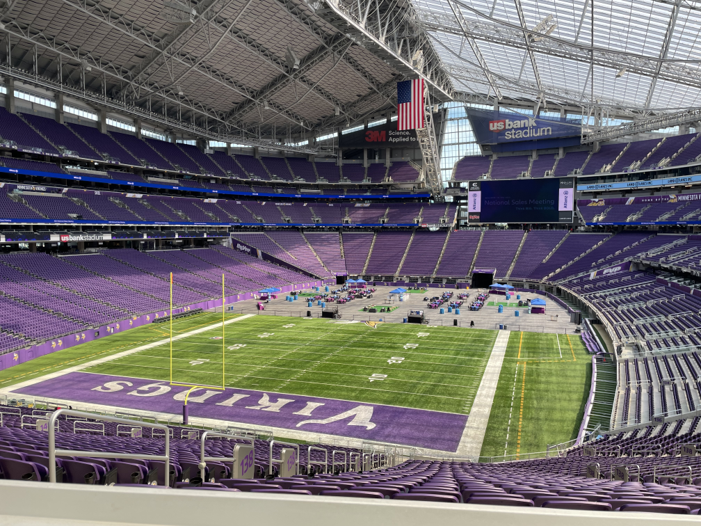 Exhibit Hall Happy Hour
Celebrate the close of a full conference day as a Happy Hour sponsor. Sponsorship includes branded signage at bars throughout the exhibition hall, a bar located near your booth, and recognition as an official event sponsor.
1 available, 1 sold / $35,000 exclusive each day
Aisle Signs
We've all been there — hunting for a booth and searching for the aisle signs to guide you in the right direction. Make your logo the one to search for (and the one attendees are thrilled to see) on the show floor by sponsoring the aisle signs.
Hotel Keycards
Keep your company name at the forefront of attendees' minds by placing your preferred graphic and/or logo printed on one side of hotel keycards. The keycards will be given to all attendees staying at the official event hotels.
Charge-Up Stage
Set the stage for your brand to be seen as industry experts in energy storage. Brand the "Charge-Up" stage, receive online recognition, and receive the chance to work with ACP on curating the content for one session on this stage.
Sustainability
Give your company a way to connect with the community and show your commitment to a sustainable future. Sponsor the ACP sustainability initiative at the event.
Registration Confirmation Email
Visibility doesn't get much better than this. Your company logo hyperlinked to a URL of your choosing will be placed prominently in every attendee registration confirmation email. Reserve now for maximum visibility!
Knowledge is Power Stage
Set the stage for organization to host thoughtful, industry-leading conversations throughout the conference. This sponsorship comes with the opportunity to brand the "Knowledge is Power" stage, receive online recognition, and to curate content with ACP for one session on this stage.
Badges
All attendees, staff, and vendors will proudly sport your company logo when you purchase the Badge Branding Sponsorship. This option is one of the most sought-after event sponsorship opportunities.
Registration Counters
Amplify your brand by sponsoring the onsite registration desks, and make your logo visible to all conference attendees! Registration will be placed in a highly visible, central location where all attendees will come to pick up their badge before entering the exhibit hall.
Spark Tank Stage
Position your company as a representative of thought leadership by becoming the Spark Tank Stage sponsor. The stage will feature short presentations by exhibitors and sponsors with an emphasis on emerging technologies, innovative solutions, and multi-tech issues. The Spark Tank Stage sponsor receives stage branding, Spark Tank marketing materials, and 2 presentation slots.
Mobile App
The mobile app is the most-used resource for conference attendees as it is used to navigate the exhibit hall, sessions, networking activities, and more! This sponsorship offers recognition throughout the app, 1 push notification per show day, and 2 app banner ad placements.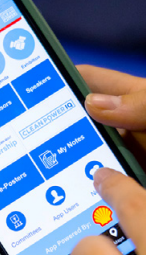 ReCharge Lounge
Sponsor the ReCharge Lounge on the CLEANPOWER exhibit hall floor by sponsoring this lounge. The lounge will provide comfortable seating and outlets for attendees to sit, mingle, and recharge their devices. This area will also provide ample branding for the sponsor.
Contact us for more information.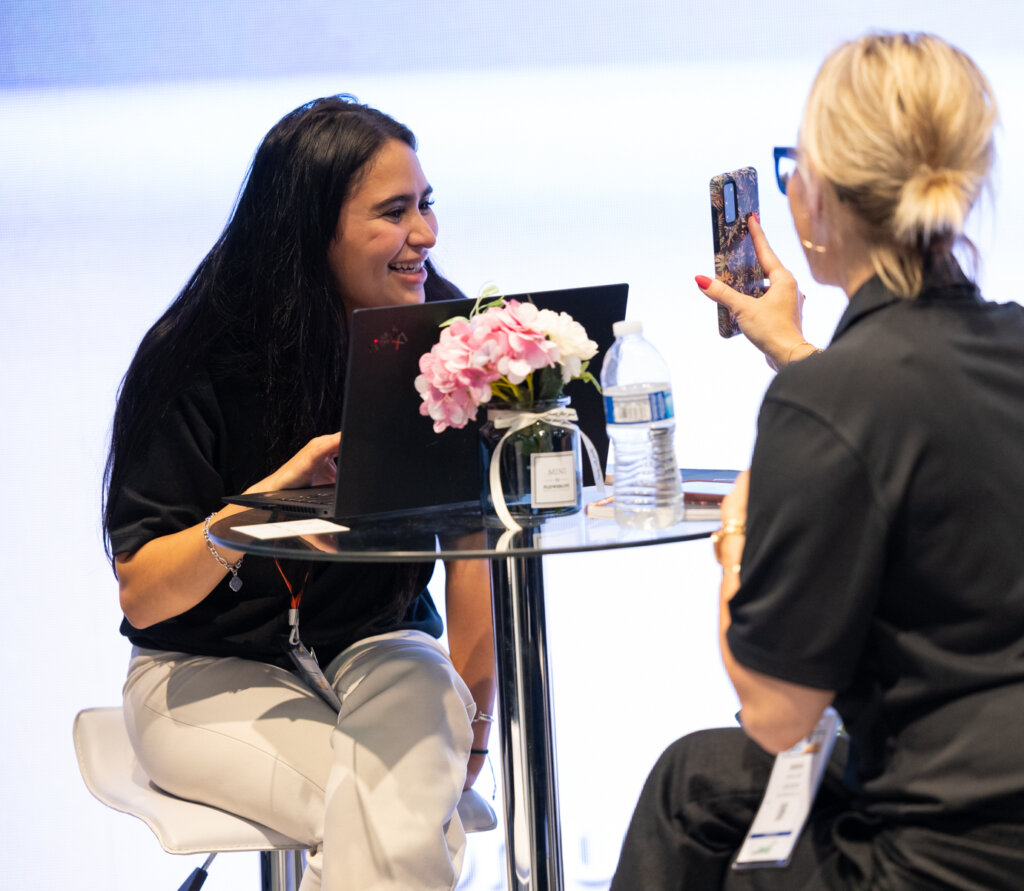 5K Fun Run
Sponsor the CLEANPOWER 5K Fun Run, which includes branded t-shirts and recognition at the meeting location, on the website, and in the event app!
e-Poster Gallery & Reception
Sponsoring this unique, interactive learning experience for attendees includes recognition on the online and in-person e-poster gallery, the official agenda, and in the app. The e-poster gallery sponsor also receives 2 e-posters as part of the sponsorship.
Photo Booth & Themed Props
Provide a fun event memento to attendees! Have your logo represented at the event photo booth, where guests can take photos with the event hashtag and clean energy industry props.
Charging Station Sponsor
Associate your brand with the convenient charging stations in the main hallway of the Minneapolis Convention Center as the Exclusive Charging Station sponsor.
Water Stations
Sponsor the water stations available throughout the exhibit hall. With this sponsorship, you'll receive exclusive branding opportunities by approximately 10 water stations.
Power Networking
Host the CLEANPOWER 2024 Matchmaking experience. During Power Networking, participants will engage in 1:1 meetings to develop or renew relationships with leads and partners. Please note that the Power Networking station (a series of numbered high top tables) will be set up in the main food area throughout the entire conference. Your organization will receive logo recognition on the event webpage and in emails, app, push notifications, as well as onsite signage in one of the most prominent areas of the conference.
Event Sponsor
Set your organization apart by positioning it as an official sponsor of the event! Event sponsorship guarantees that your logo will be placed on event signage, app, and webpage.
Watt Reception Sponsorships
This sponsorship includes the opportunity to display your logo throughout the USBank stadium.
Logo in rotation on lower digital ribbon throughout stadium
Logo on website and in app
5 registrations to CLEANPOWER
(10 available)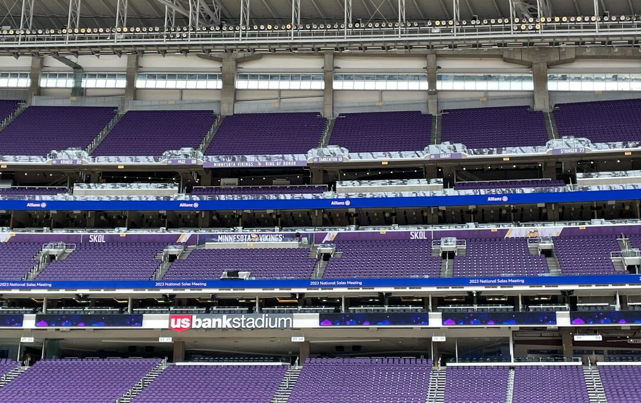 Push Notification Ad
Gain attendees' attention when you most want it. Work with the ACP Team to schedule a push notification to all app users directing attendees to your booth or highlighting your company. NOTE: Limited spots available.
3 available per day / $5,000
Online Agenda Ad
Keep your brand top-of-mind by displaying a custom advertisement to attendees and prospective registrants each time they access the online conference agenda. In just one click, users can be taken to a URL of your choosing. NOTE: Limited spots available. May purchase more than one.
5 available / $5,000
Golf Tournament
Tee up for unparalleled networking opportunities and drive your brand's success by sponsoring the CLEANPOWER Golf Tournament. Swing into action, connect with industry elites, and make your mark on the green while showcasing your company's industry leadership.
Contact us for more information.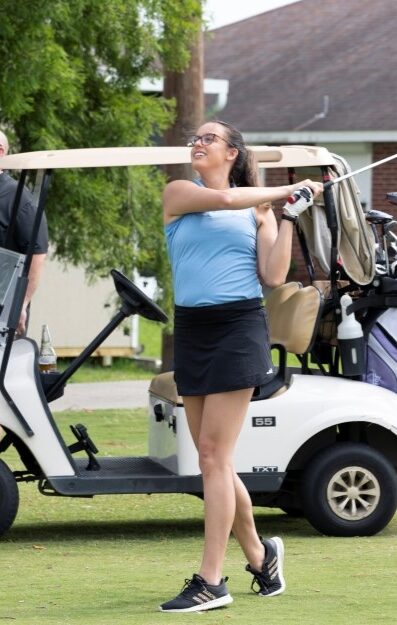 NEW! Women in Clean Power Event
Make a powerful statement of your commitment to gender diversity or inclusivity and innovation in the industry. Showcase your organization's dedication to empowering women, driving positive change in the clean energy landscape, and promoting a more inclusive and equitable future for all.
Contact us for more information.
Community Service
If your organization never misses an opportunity to align your brand with giving back, this sponsorship is for you. Sponsor a community service project to take place during the conference. You'll receive branded recognition during the activity and in all project-related marketing materials.
Contact us for more information.
Spark Tank Presenter
Claim one of the limited slots for your organization to be a Spark Tank Presenter. As a speaker, a representative from your organization will be able to give a short presentation about emerging technologies, innovative solutions, or multi-tech issues relevant to your business. Please note that content is subject to ACP review and approval.
$3,500 members / $5,000 non-members
Seating Area
Carve out an exhibit area lounge space as your own with this exhibit hall seating area sponsorship. After walking the Minneapolis Convention Center, attendees will be thrilled to see your logo accompanying a conveniently placed seating area.
Contact us for more information.
Wi-Fi
Be the brand that attendees look for by sponsoring the official conference Wi-Fi. This opportunity includes logo recognition onsite, a customized password, and a customized Wi-Fi landing page.
Contact us for more information.
Join American Clean Power
Elevate Your Business with Insider Access:
Influence Policy: Your voice in critical industry discussions.
Exclusive Networking: Learn directly from key players in clean energy.
Insider Information: First-hand access to policy insights and premier events.
Advanced Tools: Our proprietary data at your fingertips to drive growth.
Act now to become a defining part of clean energy's future.
Stay informed
Subscribe to American Clean Power and receive the latest clean energy news, policy updates, and opportunities to get involved.