Report: Energy Transition for All
---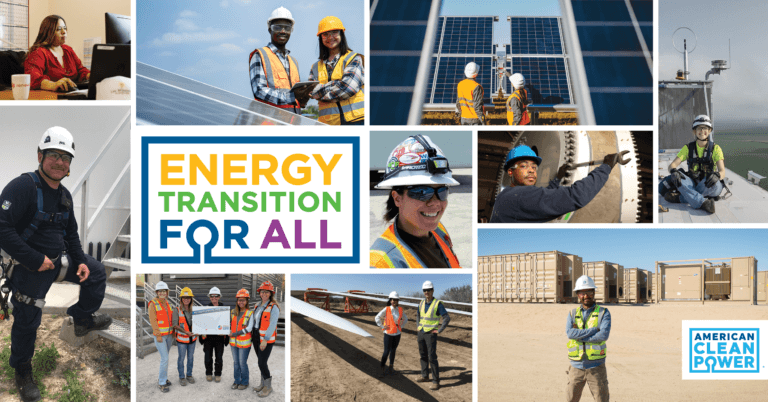 The Energy Transition for All initiative is an industry-wide framework to ensure that workers, communities, and those historically left behind stand to benefit from the rapid growth of the clean power sector in the United States. The initiative was launched with the release of a report containing an outline of multi-year industry objectives to realize those goals.
The Energy Transition for All report identifies a series of responsibilities and associated actions to be taken by the clean power sector over the coming years across the following three pillars:
Pillar #1: Expand opportunity for workers, especially those from transitioning and historically disadvantaged communities
Pillar #2: Create value for communities through supply chains, targeted investments, and local economic development
Pillar #3: Lead in diversity and inclusion, striving towards a workforce and leadership teams that are representative of the communities we operate in.
Click the "Download" button to view the full report and learn more about the initiative by visiting the Energy Transition for All (ET4All) webpage.