CLEANPOWER 2021
Accelerating the Energy Transition
CLEANPOWER 2019 hosted…
457
exhibiting and presenting companies
274
speakers, 30% of which were female
38%
of attendees have been in the industry 10+ years
Your new exhibition hub for utility-scale renewable energy
CLEANPOWER offers the most efficient and targeted event for utility-scale renewable companies in the Western Hemisphere. This expanded and targeted business development event will help your company reach new heights.
---
The WINDPOWER Conference and Exhibition will continue as the heart of CLEANPOWER, with the addition of exhibition space and conference programming for utility-scale solar, storage, and other clean energy technologies.
By incorporating these technologies into a single exhibition hub, CLEANPOWER will create efficiencies for exhibitors and attendees with pan-renewable business models.
Pure play businesses will benefit from increased show traffic and opportunities to build beneficial partnerships across the cleantech industry. Registrants for the in-person exhibition will also receive access to on-demand content and session recordings from the June Virtual Summit as well as matchmaking.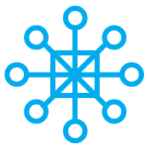 Receive access to on-demand content and session recordings from the June Virtual Summit.
Network
Connect with all the major players in the US clean power industry in one place.
Keep up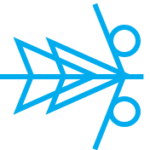 Check out the hottest, most innovative products, services and technologies coming to the industry.
Build your brand
All of the major players and their products and services can be seen at the event every year.
Hear from visionaries, policy leaders, and industry experts.
Speakers and an agenda for CLEANPOWER 2021 will be announced as we get closer to the event. Stay tuned! For now, registered attendees can check out the recordings of our featured speakers from the June Virtual Summit including, House Speaker Nancy Pelosi, Secretary Jennifer Granholm, John Kerry and Gina McCarthy.
Get Involved
Want to do more than just attend CLEANPOWER? Become an exhibitor, sponsor or contact us to volunteer.
Explore Salt Lake
We are looking forward to heading to Salt Lake City, UT, December 7–8 for CLEANPOWER 2021.
Open video in lightbox
Gain unmatched access to thousands of qualified buyers from every corner of the energy industry.
A booth gives your company limitless opportunities to increase sales, reach new buyers, close deals, and strengthen your brand. All the major players in the US renewable energy industry attend.
Sponsoring CLEANPOWER 2021 gives you the opportunity to broadcast your company brand.
This type of exposure is invaluable to companies that want to be considered as market leaders, and shows both commitment to a growing industry, and value as a market resource.