CLEANPOWER 2023
Conference & Exhibition
Presenting sponsors:
Platinum Presenting Sponsor
Gold Presenting Sponsor
8300+
Attendees, 74% of which are involved in final purchasing decisions
480+
Exhibitors across a 400K sq. ft. show floor
135+
Top speakers across 4 stages
50
US states and 30+ countries represented by attendees
Senator Bill Cassidy, M.D.
U.S. Senator (R-Louisiana)
The Honorable John Bel Edwards
Governor
State of Louisiana
Earvin (Magic) Johnson
Chairman and CEO
Magic Johnson Enterprises (MJE)
General Stanley McChrystal
Co-founder
McChrystal Group
John Podesta
Senior Advisor to the President for Clean Energy Innovation and Implementation
The White House
Jason Allen
CEO
Leeward Renewable Energy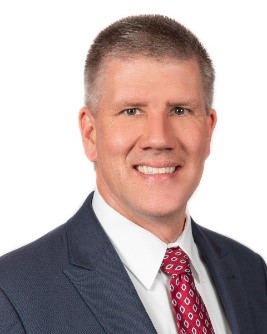 Amy Andryszak
President & CEO
Interstate Natural Gas Association of America & INGAA Foundation
Hunter Armistead
CEO
Pattern Energy
Laura Beane
President
Vestas North America
Craig Cornelius
CEO
Clearway Energy Group
Jacqueline DeRosa
Vice President Battery Energy Storage Systems
Ameresco
Theresa Eaton
CEO & Owner
WECS Renewables
David Hardy
CEO
Ørsted North America, Offshore
Natasha Kalergis Healy
CEO
Bantam Communications
Alicia Knapp
President
Berkshire Hathaway Renewables
Maria Korsnick
President & CEO
Nuclear Energy Institute
Leonardo Moreno
President
AES Clean Energy
Jim Murphy
President & Corporate Business Leader
Invenergy
Susan Nickey
Executive Vice President and Chief Client Officer
HASI
Armando Pimentel
President & CEO
Florida Power & Light
John Rohde
CEO
Americas, RES
Dan Shugar
Founder & CEO
Nextracker
Adam Simpson
Co-Founder & CPO
Mainspring Energy
Krista Tanner
Senior Vice President & Chief Business Officer
ITC Holdings
Rear Admiral Richard V. Timme
United States Coast Guard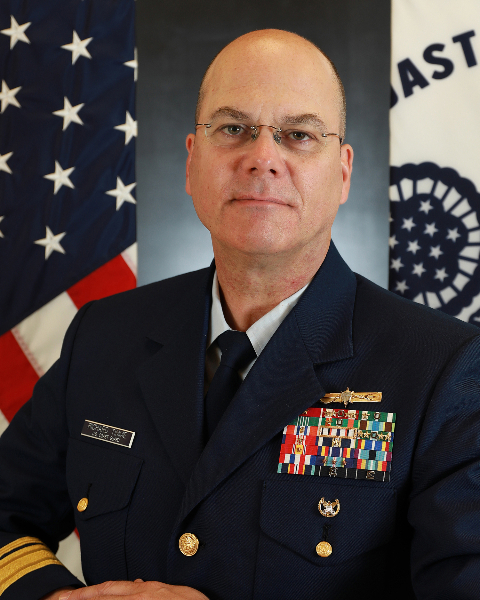 Join the renewable energy industry's premier event.
CLEANPOWER brings together policy leaders, industry experts, and clean energy companies together to grow the industry.
---
CLEANPOWER unites the most knowledgeable minds in clean energy to chart the future of this powerful industry and discuss the opportunities ahead. As previous attendees attest, the conference grows clean energy businesses by gathering key decision makers and stakeholders across the wind, solar, storage, hydrogen, and transmission industries for discussion, deal making, networking and fun.
We're calling all manufacturers, construction firms, owner operators, utilities, financial firms, corporate buyers and sector members to join our landmark event. Mark your calendar to join us next year in Minneapolis, MN May 6-9 at the most anticipated clean energy trade show of the year.
Attend sessions throughout the conference on a variety of current industry topics.
Claim remaining sponsorships to showcase your brand alongside top clean energy companies.
James Martin Band, Jazz Trio
Agenda
From Monday, May 22 to Thursday, May 25, ACP had an agenda packed full of exciting and educational opportunities.
Click the button below to familiarize yourself with the full agenda of CLEANPOWER23 and see all of the informative panels and exhibitions which took place.
Sponsored Blog: Nextracker
America has the innovation, engineering expertise, and natural resources to revive our supply chain. But our industry needs to be able to perform no matter what the world throws at us, whether it's some unseen supply chain crisis, a meltdown in global logistics, or commodity price shocks.
Read more in this guest blog post by Nextracker Founder & CEO, Dan Shugar.
Opening Reception
Opening Reception at The Sugar Mill | Monday, May 22, 5pm – 7pm
Follow the energy of the conference grand opening to The Sugar Mill, located across the street from the convention center, to celebrate a decade of opportunity. The opening reception showcased local musicians, food, beads, and New Orleans spirit.
The opening reception was sponsored by Avangrid.
Private Group Tour: Port Fourchon
At the end of the conference, a private group was able to tour Port Fourchon, which is known as the premier port facility supporting oil and gas operations in the Gulf of Mexico. Now, Fourchon is headed toward a role as a leading service supply port for all forms of offshore energy, including wind energy. The site is primed to help service the burgeoning offshore wind marketplace in the Gulf of Mexico.
Cajun Swamp Airboat Tour
Attendees had the chance to register for an exhilarating journey into the mystical swamps and bayous of southern Louisiana. Here they had the opportunity to see exotic tropical plants and wildlife only found in the Louisiana wetlands.
Power Networking
Power Networking
This networking opportunity exceeded our expectations and sold out before the event began! All attendees had the opportunity to chat with potential business providers, and set up a 10-minute meeting during this two-hour time block.
The goal of this session was to allow clean energy professionals the chance to gain business prospects or cultivate existing relationships during a facilitated matchmaking event.
Forever New Orleans Tour
A private tour of the French Quarter, Lakeview, & Uptown neighborhoods. | Thursday, May 25 2pm – 5pm
Our story began in the area where the French founded New Orleans almost 300 years ago: the historic and charming French Quarter. Attendees saw famous landmarks and learned the fascinating history behind the unique city. Attendees saw City Park & Bayou St. John and travelled along St. Charles Avenue as well.
As our story ends, we realized that this incredible city is one of spirit, hope, and rebirth!
Fun Run 5K
200 people participated in a 5K jog or walk around the French Quarter.
RNWBL Golf Tournament
On Monday May 22, dozens of attendees joined RNWBL at the CLEANPOWER Golf Open. The tournament was held at the Stonebridge Golf Club of New Orleans.
Diversity, Equity, and Inclusion-Focused Events
While sessions throughout the conference incorporated DEI themes, the events below were additional DEI-focused opportunities to really home in on these critical industry topics.
Energy Transition for All Luncheon
Attendees heard from company leaders at various stages of their journeys to integrate DEI into their business practices. Ticket sales benefited Get Lit, Stay Lit, a New Orleans effort to use solar-powered microgrids as a means to help communities withstand extreme weather events.
Diversity, Equity, Inclusion (DEI) in Action
BP and WRISE proudly sponsored the DEI in Action reception, which offered the opportunity to meet WRISE Fellows and learn about the program.
Veterans Happy Hour 
Veterans were invited to meet at the ACP booth (#100) during the Exhibit Hall happy hour.
Buyer Beware
Imitation is the sincerest form of flattery, right?  
Companies not affiliated with ACP or the CLEANPOWER Conference may offer show services including housing and attendee lists that look as if they are coming from ACP or an official show partner.  Exhibitors may receive frequent emails and phone calls from these companies with enticing offers, but beware that they are not official show partners.  These companies claim to offer services such as:
Housing
Attendee Lists
Advertising Opportunities
The only official housing partner for CLEANPOWER is Orchid.events.
ACP does NOT sell our attendee lists to third parties.  If you receive an email solicitation regarding the CLEANPOWER attendee list, please forward it to edevos@cleanpower.org.
ACP handles all of the advertising opportunities at the event including websites, mobile app, and publications.