CLEANPOWER 2021
Accelerating the Energy Transition
CLEANPOWER 2019 hosted…
457
exhibiting and presenting companies
274
speakers, 30% of which were female
38%
of attendees have been in the industry 10+ years
The most efficient and targeted event for utility-scale renewable companies
CLEANPOWER puts you at the table and helps you get results that can grow your business and our industry, and prepare for more opportunities in the future. This expanded and targeted business development event will help your company reach new heights.
---
The first in-person CLEANPOWER event will bring together the most knowledgeable minds in the clean energy industry and create a collaborative platform for discussing issues that are important to industry professionals and their companies.
CLEANPOWER's mission is to not only bring together the different technologies that make up the renewables mix; onshore wind, offshore wind, solar, storage, and transmission but also the different segments within the industries; manufacturers, construction firms, owner operators, utilities, financial firms, corporate buyers and more.
Discover the latest, most innovative products, services and technologies coming to the industry at what will be the most anticipated in-person clean energy trade show in years. In addition to the in-person components, once registered you'll also have access to all the education and matchmaking from the June Virtual Summit.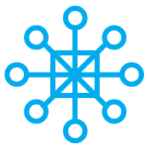 Receive access to on-demand content and session recordings from the June Virtual Summit.
Connect with all the major players in the US clean power industry in one place.
Keep up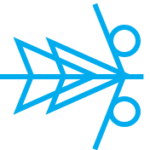 Check out the hottest, most innovative products, services and technologies coming to the industry.
Build your brand
All of the major players and their products and services can be seen at the event every year.
Schedule-at-a-Glance
Monday, December 6
1 – 5 pm MT : Renewables 101 pre-conference seminar
 5 – 7 pm MT: Opening Reception
Tuesday, December 7
9am – 6pm MT: Tradeshow & sessions
Wednesday, December 8
9am – 6pm MT: Tradeshow & sessions
Hear from visionaries, policy leaders, and industry experts.
Additional speakers for CLEANPOWER 2021 are still being announced so stay tuned! For now, registered attendees can check out the recordings of our featured speakers from the June Virtual Summit including, House Speaker Nancy Pelosi, Secretary Jennifer Granholm, John Kerry and Gina McCarthy. You can also view a list of attendee job titles and companies to help plan your time at the conference here.
Get Involved
Want to do more than just attend CLEANPOWER? Become an exhibitor, sponsor or contact us to volunteer.
Download the ACP events app
Scan the QR code below to get started, or learn more about the app here.
Explore Salt Lake
We are looking forward to heading to Salt Lake City, UT, December 7–8 for CLEANPOWER 2021.
Open video in lightbox
Gain unmatched access to thousands of qualified buyers from every corner of the energy industry.
A booth gives your company limitless opportunities to increase sales, reach new buyers, close deals, and strengthen your brand. All the major players in the US renewable energy industry attend.
Sponsoring CLEANPOWER 2021 gives you the opportunity to broadcast your company brand.
This type of exposure is invaluable to companies that want to be considered as market leaders, and shows both commitment to a growing industry, and value as a market resource.