Recently passed legislation will require the hiring of 550,000 new clean energy workers by 2030.
This scale of deployment and hiring over the next eight years is a monumental task facing the clean energy industry.
---
ACP's Operations, Maintenance and Safety Conference is the place where industry leaders, experts and external stakeholders meet to discuss the latest health and safety, operations and maintenance, training and development, and quality assurance conversations that will be critical as we prepare for this expansive future of the clean energy workforce.
Leadership
What leadership skills are needed to manage teams effectively?
Technology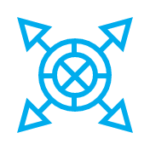 How is technology being leveraged to maintain communications and reliability of projects?
Culture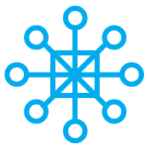 How can you improve your behavioral safety culture during periods of growth?
Solutions
Join top developers and experts to address these important topics and more.
Speak at OMS 2023
ACP is currently accepting abstracts to speak on a variety of multi-tech topics including:
Environmental Health and Safety
Electrical
Workforce and Training
Maintenance
Availability, Performance and Reliability
Regulatory Compliance (NERC, Cybersecurity etc.)
Operational Strategies
Data Collection and Use
Structural
Quality Assurance
Market Outlook/O&M Trends
Submissions are due by 11:59 PM ET on December 2, 2022.
"This was by far the best opportunity to meet with industry peers, clients and partners, and to get in touch with key actors in the market. I very much enjoyed the proximity and direct approach this smaller event gets you."
Notify Me When Registration Opens
Exhibition
Why exhibit at OMS 2023?
Meet and connect with prospective customers
Strengthen your bond with existing customers
Learn about new developments in the industry
Scope out the competition
Develop and strengthen your brand
Complete this form and send it to Angela Bell today to reserve your space as an exhibitor at OMS 2023.
Thank You To Last Year's Sponsors!
Sponsorship Opportunities
Whether you're launching a new product or working to expand your market share, sponsoring generates exposure for your company that helps establish you as an industry leader.
Why Sponsor? Promote your organization with high-impact sponsorship opportunities. As a sponsor you get to demonstrate your company's value to attendees while they learn and network.
Reach out to Angela Bell to learn more about sponsorship opportunities available at the 2023 event and discuss your goals.
Tom Vinson
Vice President, Federal Regulatory Affairs
ACP
"There will never be a better time to attend ACP's Operations, Maintenance and Safety Conference (OMS) to network with peers, attend expert panels, participate in ACP member committee meetings, and visit exhibitors to share lessons learned, generate new ideas, identify new partners, and spread the word about what is working, and, just as importantly, what isn't."
ACP's Operations Committee 2032 Vision
Operations, maintenance and safety standards shape the day-to-day of many working in the clean power industry. In his blog post, Gerrud Wallaert, Chair of ACP's Operations Steering committee and Senior Vice President, Asset Engineering Americas at RWE Renewables details how the committee is preparing for our operations future.
Develop and strengthen your brand on the show floor.
Exhibiting at ACP's Operations & Maintenance and Safety Conference gives you the opportunity to meet and connect with prospective customers, strengthen your bond with existing customers, and scope out the competition.
Sponsoring gives you the opportunity to broadcast your company brand.
Broadcast your brand to this diverse group of O&M, safety, workforce development, quality assurance, & engineering professionals and demonstrate your company's value to attendees while they learn. Sponsorship provides a clear platform for company and product promotions, leaving a lasting impression on attendees.