Offshore WINDPOWER Conference & Exhibition
Thank you to our presenting sponsors:
Platinum Presenting Sponsor
Gold Presenting Sponsor
Offshore wind is America's next major energy source.
Wind represents a generational opportunity to create jobs and bolster the economy.
---
Offshore wind is an abundant clean energy solution for large population centers looking to source more of their power from clean sources, and falling costs make it increasingly economical.
Offshore wind is a once-in-a-generation opportunity and its momentum forward continues leading into ACP's Offshore WINDPOWER Conference & Exhibition this fall. The event has cultivated a dedicated and thriving global community of top developers and experts. As more steel goes in the water, this event will only continue to grow in value and scope.
Speak at Offshore
The call for abstracts is open until Tuesday, June 6.
Limited speaking slots are available, so apply today! If your abstract is selected, ACP will place your speaker on a panel with other leading experts in the industry to speak to a similar topic—drawing an even bigger audience and greater attention to the focus of your submission.
Topics of interest include:
Construction, Workforce, and Safety
Did you know?
President Biden's goal of 30 GW of Offshore Wind deployed by 2030 will trigger more than $12 billion per year in capital investment in projects on both U.S. coasts.
Offshore wind development could attract $57 billion of investment into the U.S. economy by 2030.
Offshore wind could create 83,000 new well-paying jobs by 2030.
There are more than 35,000 megawatts (MW) of offshore wind potential under development on the East Coast, and there is room for further opportunity.
States have established nearly 74,000 MW of offshore wind procurement targets to date.
Developers plan to bring 11,500 MW of offshore wind online by 2026 by developing 13 offshore wind projects.
Who exhibits?
Curious who you might meet at Offshore WINDPOWER? Check out the list of 2022 exhibitors.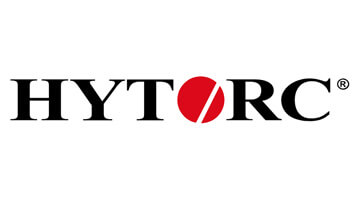 Highlights from last year
---
Tribal Member Lunch & Free Admission
ACP invited tribal members to join us in Rhode Island to learn about the offshore wind ecosystem and connect with industry representatives. Thank you to all who participated!
Students' Day - Wednesday (10/19)
Thank you to all the students who joined us last year, and to the exhibitors who welcomed the students and shared their employment opportunities!
GE's Rising Tides Initiative
GE and ACP's Energy Transition for All Initiative invited all women, minority, tribal, and veteran business owners to apply for an exclusive opportunity at this year's conference! Through GE's Rising Tide's Initiative, 15 owners or appointed representatives of minority-owned clean energy businesses received free access to all conference events and exclusive access to a featured networking reception with GE leaders. Business owners or representatives of all clean energy technologies were welcome (and encouraged!). NOTE: The application process is now closed. Thank you to all of those who applied! If you are interested in future similar initiatives, please email conference@cleanpower.org.
Block Island Wind Farm Tour
America's first five offshore wind turbines, "The Starting Five," marked the beginning of a new era of clean energy in the U.S. On Monday, October 17, attendees joined ACP and Ørsted for a boat tour to see the Block Island Wind Farm. Participants learned about the success of the wind farm, the island's transition to clean energy, and had the exclusive opportunity to view the turbines up close.
Vestas' Offshore Wind Energy Tour
Vestas led a guided tour on Monday, October 17. The tour featured stops at two exciting facilities: the Quonset State Airport and the Port of Davisville. At Quonset State Airport, attendees learned about the planned Offshore Wind Heliport by HeliService, toured an offshore helicopter from Leonardo, and learned more about the role of aviation in offshore wind. At the Port of Davisville, participants had the chance to see a premier port facility ready to support offshore wind logistics, learned about the current construction activities and plans to expand the facility for offshore wind, and took a dockside tour of the McAllister Gaspee, the first US Crew Transfer Vessel conversion.
Gain unmatched access to thousands of qualified buyers from every corner of the offshore industry.
Over 120 exhibitors joined us in 2022 year. Check out the exhibit hall floorplan to view them all.
Sponsoring gives you the opportunity to broadcast your company brand to those who matter most.
Thank you to last year's sponsors!