Exhibit at CLEANPOWER 2021
Participate in the first-ever trade show focused exclusively on the utility-scale renewable power sector.
Pricing and Process
Pricing:
| | | |
| --- | --- | --- |
| | By July 31, 2021 | After July 31, 2021 |
| Members | $38/sq. foot | $40/ sq. foot |
| Non-Members | $49/sq. foot | $51/sq. foot |
Exhibitor Application:
Complete the exhibitor application and send to exhibition@cleanpower.org to book your booth!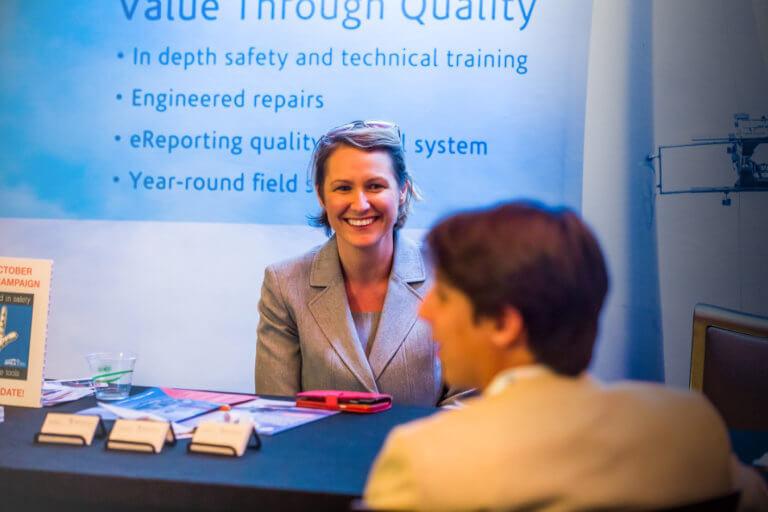 your exhibitor timeline
6 months pre-show
Define objectives, budget & target for your investment in CLEANPOWER.
TBD
Attend preview and planning meeting.
3-4 months pre-show
Develop experiential marketing plan
1-2 months pre-show
Exhibit design in production & implement pre-show marketing plan.
3-6 weeks pre-show
All fabrication & show services ordered.
1-4 weeks pre-show
Pull, prep & ship exhibit structure.
2-3 week pre-show
Schedule face-to-face meetings with prospects.
2-3 days pre-show
Install exhibit.
SHOW DAY
Enjoy your day & book your booth for next year!
1-3 days post-show
Dismantle & ship to next location.
1-2 weeks post-show
Inspection, maintenance & inventory of properties.
1-3 weeks post-show
Implement post-show marketing plan & follow up with leads.
1 month post-show
Ensure booth is reserved for next year.
Contact Us
Want more information on exhibitions at CLEANPOWER 2021? Fill out the form below, and one of our exhibition team members will get back to you shortly.
Gain unmatched access to thousands of qualified buyers from every corner of the energy industry.
A booth gives your company limitless opportunities to increase sales, reach new buyers, close deals, and strengthen your brand. All the major players in the US renewable energy industry attend.
Sponsoring CLEANPOWER 2021 gives you the opportunity to broadcast your company brand.
This type of exposure is invaluable to companies that want to be considered as market leaders, and shows both commitment to a growing industry, and value as a market resource.