Exhibit at CLEANPOWER 2023
Participate in the only trade show focused exclusively on the utility-scale renewable power sector.
Floorplan
Exhibiting at CLEANPOWER is the best way to expose your company to a broad audience of potential clients. Our floorplan is designed to create an environment that facilitates the best interactions for you and your team.
Pricing and Process
Pricing:
| | |
| --- | --- |
| |            Regular            |
| Members | $42/ sq. foot |
| Non-Members | $53/sq. foot |
Exhibitor Application:
Download and complete the exhibitor application above, then send your completed form to exhibition@cleanpower.org today to book your booth!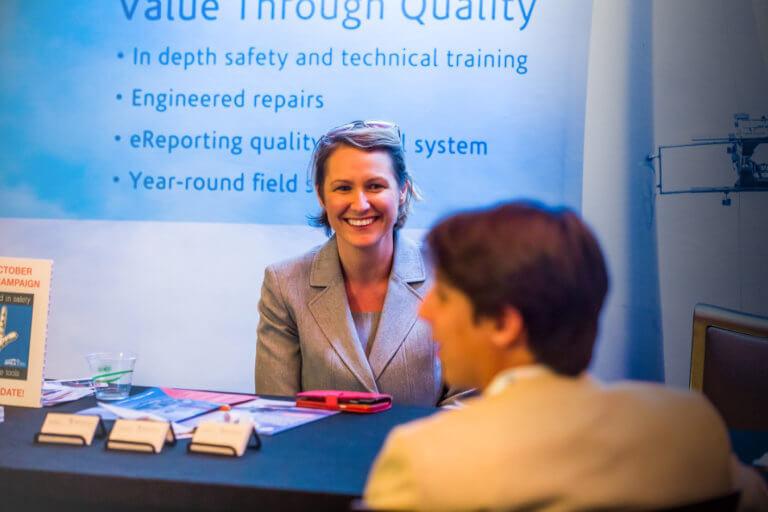 your exhibitor timeline
6 months pre-show
Define objectives, budget & target for your investment in CLEANPOWER.
TBD
Attend preview and planning meeting.
3-4 months pre-show
Develop experiential marketing plan
1-2 months pre-show
Exhibit design in production & implement pre-show marketing plan.
3-6 weeks pre-show
All fabrication & show services ordered.
1-4 weeks pre-show
Pull, prep & ship exhibit structure.
2-3 week pre-show
Schedule face-to-face meetings with prospects.
2-3 days pre-show
Install exhibit.
SHOW DAY
Enjoy your day & book your booth for next year!
1-3 days post-show
Dismantle & ship to next location.
1-2 weeks post-show
Inspection, maintenance & inventory of properties.
1-3 weeks post-show
Implement post-show marketing plan & follow up with leads.
1 month post-show
Ensure booth is reserved for next year.
Contact Us
Want more information on exhibitions at CLEANPOWER 2023? Fill out the form below, and one of our exhibition team members will get back to you shortly.