Offshore WINDPOWER 2023 Sponsorship Opportunities
Technology Bundle
Reserve exclusive rights to sponsor multiple digital attendee tools. This bundle creates several avenues for sending attendees directly to URLs of your choosing. This sponsorship bundle includes the following individual offerings:
-Wifi
-App
-Blog post
Hotel Package
Be the first to welcome conference attendees as the official Hotel Host! This sponsorship bundle includes the following individual offerings:
-Hotel welcome stations
-Logo on event accommodations webpage
Wifi
Be the logo attendees look for by sponsoring the official conference wifi. This opportunity includes logo recognition onsite, a customized password, and a customized landing page.
Spark Tank Stage Sponsorship
Position your company as a representative of thought leadership by sponsoring the Spark Tank Stage! The stage will feature short presentations with an emphasis on emerging technologies and innovative solutions. The Spark Tank Stage sponsor receives stage branding, 1 presentation slot, and recognition onsite, on the website, and in the event app.
Lanyards
Lanyard branding is one of the most highly demanded sponsorship opportunities. With this sponsorship, you can place your company's logo around the necks of all attendees. Lanyards will be ordered by show management.
Breakfast & Breaks
Plaster your company logo across one of the most heavily visited event spaces: the coffee station. This sponsorship includes napkins branded with your company logo, recognition on signs at the event, and in the mobile app during breakfasts or AM/PM coffee breaks.
Registration Sponsorship
Amplify your brand by sponsoring the onsite Registration desks and make your logo visible to all conference attendees! Registration will be placed in a highly visible and central location, where all attendees will come to pick up their badge and enter the exhibit hall.
Branded Lounge in Exhibit Hall
Place your brand on a lounge to provide attendees with a seating area in the busy exhibit hall!
Closing Cocktail Sponsorship
Celebrate the close of the conference as the Closing Cocktail sponsor, which includes signage, drinks, and recognition!
Luncheon
Seat your brand at the table with a Luncheon Sponsorship. This sponsorship includes napkins branded with your company logo, logo placement on signs at lunch buffet, and recognition in the program app.
Hotel Key Cards
Keep your company name at the forefront of attendees' minds by placing your preferred graphic and/or logo printed on one side of hotel keycards. The keycards will be given to all attendees staying at the hotel.
Registration Confirmation Email
Visibility doesn't get much better than this. Your company logo linking to a URL of your choosing will be front and center in every attendee registration confirmation email. Reserve now for maximum visibility!
Notepads
Prominently place your logo on the official show notepads to keep your brand top of mind attendees take notes and network.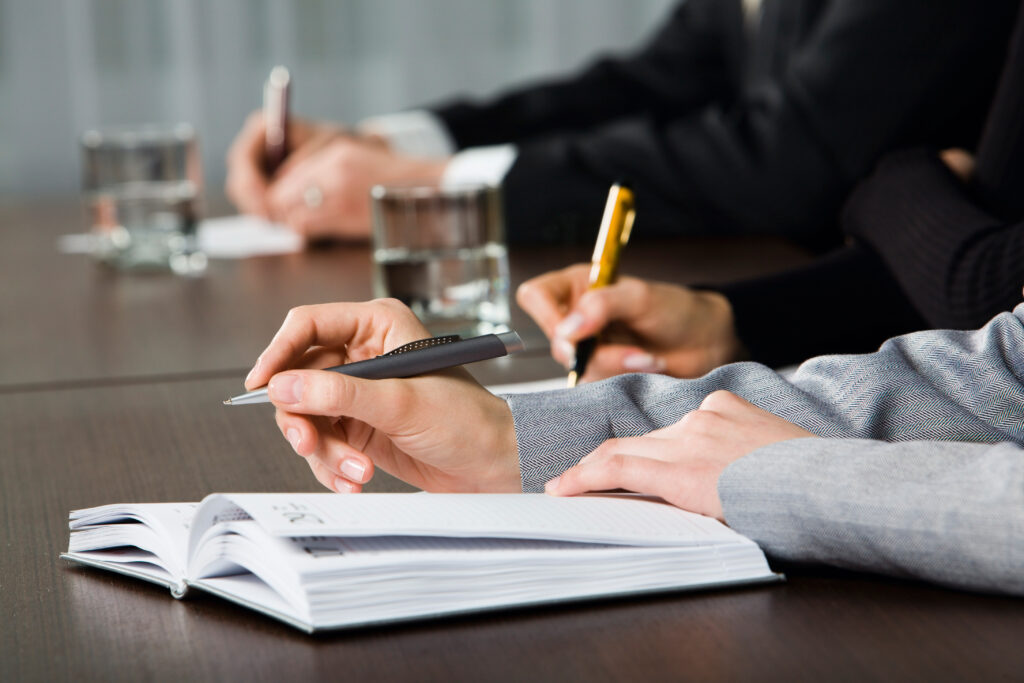 5K Fun Run
Become the first-ever sponsor of the Offshore 5K Fun Run, which includes branded t-shirts and recognition at the meeting location, on the website, and in the event app!
e-Poster Gallery
Become the exclusive sponsor of the unique, interactive e-poster gallery experience for attendees, which includes recognition on the online and in-person e-poster gallery, the official agenda, and in the app.
Guess Watt Challenge
Sponsor this interactive scavenger hunt as attendees test their knowledge of clean energy companies on the show floor!
Photo Booth & Themed Props
Provide a fun event memento to attendees! Have your logo represented at the event photo booth, where guests can take photos with the event hashtag and clean energy industry props.
Water Station Sponsorship
Sponsor the water stations available throughout the conference.
Sanitizer Station Sponsorship
Sponsor the sanitizer stations available throughout the conference. Each station will include large, stationary bottles of hand sanitizer for attendees to come back to and use throughout the conference.
Event Sponsor
Set your organization apart by positioning it as an official sponsor of the event. Event sponsorship guarantees that your logo will be placed on event signage, app and web page.
Online Agenda Ad
Keep your brand top of mind by displaying a custom ad to attendees and prospective registrants each time they access the online agenda. In just one click, users can be taken to a URL of your choosing.
Limited spots available, may purchase more than one. 
Spark Tank Presentation
Claim a Spark Tank slot to give a short presentation about emerging technologies or innovative solutions in the Offshore Wind industry.
Pricing is $2,000 members/$2,500 nonmembers.
Push Notification Ad
Gain attendees' attention when you most want it. Work with the ACP team to schedule a push notification to all app users directing attendees to your booth or highlighting your company. Limited spots available.
Onsite Branding & Signage
Contact for Pricing
Get creative! Using our onsite branding guide, pick any number and combination of items like elevator slicks, window clings, floor stickers, signage, banners and more to find the perfect place for your promotion. Offerings depend on venue availability.
Meeting Rooms
Contact for pricing
ACP events are premier locations for making business deals. Securing a meeting room ensures you have a seamless and private meeting experience with clients. Meeting room space is available at a daily rate. Limited space available.
Join American Clean Power
Take a seat at the table as we discuss the most important policy decisions facing our industry, exchange information and best practices with other leaders, receive exclusive policy briefings and invitations to attend industry events, and gain access to proprietary industry data and tools that can help grow your business.
Stay informed
Subscribe to American Clean Power and receive the latest renewable energy news, policy updates, and opportunities to get involved.