Offshore WINDPOWER Conference & Exhibition
Thank you to our presenting sponsors:
Platinum Presenting Sponsor
Gold Presenting Sponsors
Bronze Presenting Sponsor
Michael Brown
CEO
OW North America
Janet Coit
Assistant Administrator
NOAA Fisheries
Amanda Dasch
Vice President Offshore Wind Power Americas
Shell
Katie Dykes
Commissioner
Connecticut Department of Energy & Environmental Protection
David Hardy
Group EVP & CEO, Americas
Ørsted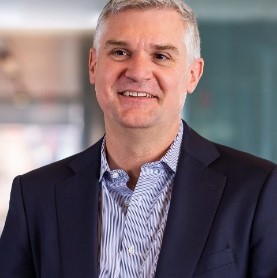 Governor Maura Healey
Commonwealth of Massachussetts
Molly Morris
President
Equinor Wind US
Doreen Harris
President & CEO
New York State Energy Research & Development Authority
Liz Klein
Director
Bureau of Ocean Energy Management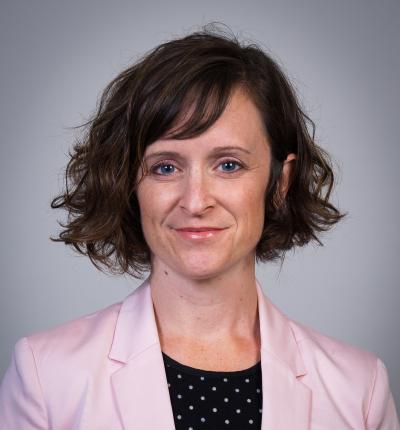 The offshore industry is at a critical moment.
Join top industry leaders and government officials who are working to achieve the full promise of U.S. offshore wind.
---
With supply chain disruptions and rising inflation, offshore wind's essential role in our nation's clean energy future is at risk.  Come engage with the top industry leaders and government officials who are working to to achieve the full promise of this key economic development strategy and climate solution.
Offshore wind is a once-in-a-generation opportunity and its momentum forward continues leading into ACP's Offshore WINDPOWER Conference & Exhibition this fall. The event has cultivated a dedicated and thriving global community of top developers and experts. As more steel goes in the water, this event will only continue to grow in value and scope.
Government Shutdown Watch: All Offshore Wind Conference activities will move forward next week as planned. If a shutdown occurs, please check for delays, and leave plenty of travel time as airport travel may be impacted. Check the Office of Personnel Management website for real-time updates.
Pre-Con: Northeast Regional Market Opportunities In Offshore Wind
Monday, October 2 | 1 – 5 PM
This seminar will provide a tutorial for local businesses in the northeast region eager to learn more about offshore wind. State representatives, industry experts, and offshore wind companies will provide information on the state of the market, break down the elements and taxonomy of an offshore wind project; examine the various procurement and contracting processes; and provide timelines for specific projects and future energy procurements.
Guess Watt Challenge
Test your knowledge of the clean energy companies here at the conference for a chance to win a pair of clean power Apple AirPod Max Headphones. The runner-up will receive an ACP swag bag.
Parting Waves Closing Reception
One more reason to stay through the end of the event. You won't want to miss the Parting Waves Closing Reception featuring your favorite New England bites and brews.  Join us in the exhibit hall after the final sessions on October 4th to end the conference with some lobster rolls, Sam Adams, and fun!
Thank you to our sponsor:
Run Like the Wind
Join other attendees, ACP staff and our sponsor, National Grid, at 6am on Tuesday, October 3 for a 5k run or 2.5k walk. 
Thank you to our sponsor:
Offshore Wind Drinks
October 3 | 7:30 PM
An official OSW Drinks event will take place during this year's ACP Offshore WINDPOWER conference in Boston at the Legacy Nightclub, just a few blocks from the convention center.
Our very own industry band, Making Wind, will be playing the event.
Offshore Wind Skills Academy
Hosted by the University of Delaware
Learn from the practicing professionals now planning, permitting, and building U.S. offshore wind projects. Comprehensive offshore wind project development 'A to Z' will be offered immediately following the Offshore WINDPOWER conference.
If you are just starting in the industry, moving from related industries, or looking to broaden your knowledge, this course is for you. For additional information, please reach out to Rebecca Cox: rlcox@udel.edu. Ask about partial fellowships for government or non-profits.
Tour of Port of New Bedford & Vineyard Wind 1: SOLD OUT
After the conference, the New Bedford Ocean Cluster is hosting an unforgettable tour of Vineyard Wind 1 and New Bedford port assets during a two-day immersive experience, which is sponsored by Vineyard Wind.
Thank you to our 2023 Program Co-Chairs
Offshore WINDPOWER 2022 Recap:
Did you know?
President Biden's goal of 30 GW of Offshore Wind deployed by 2030 will trigger more than $12 billion per year in capital investment in projects on both U.S. coasts.
Offshore wind development could attract $57 billion of investment into the U.S. economy by 2030.
Offshore wind could create 83,000 new well-paying jobs by 2030.
There are more than 35,000 megawatts (MW) of offshore wind potential under development on the East Coast, and there is room for further opportunity.
States have established nearly 74,000 MW of offshore wind procurement targets to date.
Developers plan to bring 11,500 MW of offshore wind online by 2026 by developing 13 offshore wind projects.
Sponsoring gives you the opportunity to broadcast your company brand to those who matter most.
Our sponsors make ACP events possible. Thank you to our sponsors for their generous support!
Join 2500 attendees in Boston during this critical moment for the offshore wind industry.
Come engage with the top industry leaders and government officials who are working to to achieve the full promise of U.S. offshore wind.